eCommerce is one of strongest areas of growth for the Internet over the past few years. From small or regional eCommerce solutions for merchants serving a relatively small area to world-wide players offering complex online commercial services, the eCommerce segment is maybe the most interesting segment when it comes to web development.

Either as a SaaS solution or a standalone bespoke solution for each client, FYB Romania's approach to eCommerce takes under consideration the client's needs in terms of number of products to be sold online, the area to be covered by the services, the existing third party providers (and the integration level that each provides) that can help the implementation flow and the operational process following solution deployment.
---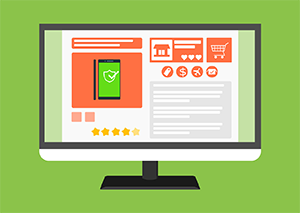 in business since
+17 years of RELIABILITY & QUALITY
Since 2003, as a strartup FYB Romania has been offering a complete range of services for online sellers.
From consultancy services when starting a new eCommerce venture to upgrading existing eCommerce platforms or migrating existing solutions to new web platforms. We've been working with many technologies, from older osCommerce or xCart solutions to the new wave of eCommerce platforms like Magento and WooCommerce.
Recent years have brought to the market strong SaaS eCommerce as Shopify that have completed the range of choices a new online seller has; at FYB Romania we've developed a range of services helping setup the stores in such systems, helping the integration with current order flows or develop new ones.
Team experience? See below what are the technologies our eCommerce devs use:


PHP OBJECT ORIENTATED PROGRAMMING EXPERIENCE
Woocommerce EXPERIENCE
Magento 1 EXPERIENCE
Magento 2 EXPERIENCE
Shopify
project managers
ENGLISH FLUENT
---
TEAM MEMBERS
ENGLISH FLUENT
As a full service Magento house, FYB Romania offers a full dedicated team of Magento developers, from front end developers familiarized with the details of Magento themes structure and development to back-end developers and dev-ops engineers that can fine-tune a Magento deployment on VPS solutions or dedicated servers, all of them in-house at the the
FYB HQ
. See the details
here…
WooCommerce is a good solution for smaller deployments on limited hosting. As our WordPress engineers have experience in providing eCommerce solutions based on WP and wooCommerce, we can provide a suited solution. No matter if staring from scratch or migrating from other platforms, wooCommerce can be the solution or you, just
drop us a line
to see how we can make it work for you.
Our eCommerce experience at FYB Romania?
Words are nice but existing portfolio is better
Let's go through some of our work, including eCommerce and Magento services
for our clients, the part not protected by NDAs.....