Magento is without a doubt the leading eCommerce platform solution in the world. With all current market share studies placing Magento as above 25% market share or better, this modern eCommerce solution proves to be a very versatile solution when it comes to having a strong back-end for product and stocks management, advertising tools, order flow management modules and much more.
Benefiting from a very strong community backing up the standard platform, Magento offers a multitude of modules and third party integrations that come together to offer a complete eCommerce solution, from localizing tools allowing a good integration with local markets to world-wide used third party services that allow acces to the global market in a more efficient way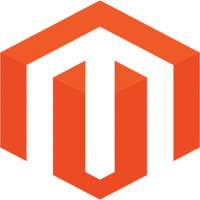 ---
---
Time zone: GMT +
Bucharest, Romania
time-zone advantage
Europe: same timezone
US: overnight turnaround
Located in Bucharest, Romania FYB Romania offers Magento development services with a dedicated eCommerce team.
Since our start in 2003 we have been offering eCommerce development services using older platforms but at this point we are offering exclusevly Magento implementations using both 1.x platforms but also 2.x
In more than 14 years we've been learning the importance of being in close contact with our partners and clients and so, given maximum 10 hours difference from SF/Californa and Bucharest, 2 hours of London or just 1 from Rome and same timezone of Tel Aviv for example, you can count on us as being available via online project management tools and VoIP conferencing tools as your needs demand it.

---
---
To offer the most relaible services, FYB Romania uses the latest development technologies from versioning systems that allow easy deployment (and rollback if required) to modern development stations (various OS options) as well as real-time mirroring and backup systems that offer a secure environment to develop bug-free eCommerce solutions. At the same time,
the FYB HQ
is well equipped with communication solutions and fast Internet connections.
We understand the need for confidentiality aso at FYB Romania we offer a full range of contract and NDA agreements to ensure the client's unique selling points remain protected from the competition, assuring at the same time the right implementation solution. We are also available to offer consulting services for best practices in eCommerce and web development from our previous experiences, without violating previous confidentiality agreements.

---
---
Team experience? See below what our team knows to do, eCommerce details included:
---
PHP - Object Orientated Programming Experience
Symfony PHP Framework experience
Front-end: HTML 5, CSS 3, AngularJS, ReactJS experience
Magento eCommerce development experience
Vectorial Design
Project management
---
Project managers
English fluent
---
Team members
English fluent
No language barrier
---
---